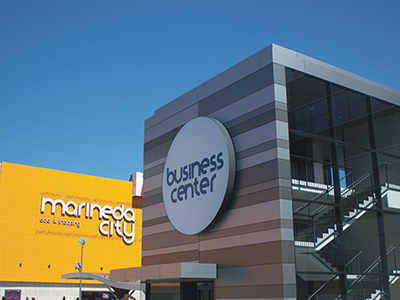 Wide variety of mullions (from 16 to 230 mm) and transoms (from 22,5 to 205,5) that solve the different aesthetic and constructive needs of the architectonic sector


Internal seen section: 52 mm


Extensive profile range, their mechanical unions allows for all types of façades to be built (vertically, inclined, 90° corners, corners, polygonal) as well as solving large and heavy glazing modulations


Water tightness elements: drainage pipettes, tear strip gaskets and vulcanized angles


The fixing of the glazing to the supporting profiles is carried out by using clips. This system requires an additional profile that is fitted into the glazing chamber (U profile)


It has a "glass only" style on the exterior
Download SG52 Brochure
Glazing
Maximum glazing 44 mm*
Mínimum glazing 6 mm
Consult us for greater thicknesses


Opening possibilities
Hidden top hung projecting


Sections
Mullion – 52 mm / Transom – 52 mm


Profile thickness
Mullion 2,1 & 3 mm
Transom 2,1 mm


6, 12 & 30 mm stackable profiles
(with thermal bridge system)
Maximum / minimum dimensions
Max. Width (L) = 2.500 mm
Max. Height (H) = 2.500 mm
Min. Width (L)=500 mm
Min. Height (H) = 650 mm


Maximum weight / sash
Projecting opening 180 Kg.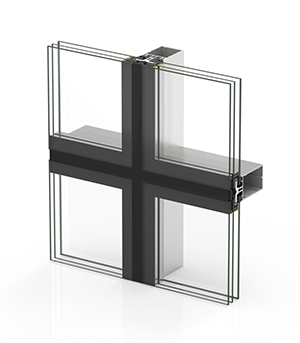 Please consult regarding maximum weight and dimensions according to types
Finishes
Color powder coating (RAL, mottled and rough)
Wood effect powder coating
Anti-bacterial powder coating
Anodized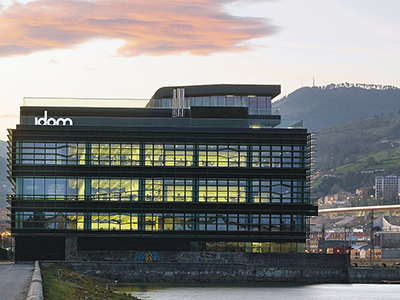 Transmittance
Ucw from 0,6 (W/m²K)
Please consult dimensions and glazing


Certification CWCT British Standard


Air permeability
(EN 12152:2000) CLASS AE


Water tightness
(EN 13114:2001) CLASS RE1500


Wind resistance
(EN 13116:2001) APT

(design loading 2000 Pa- security loading 3000 Pa)
Test reference 3,00 x 3,50 m.
Within required by Building Regulation areas included is safety glazing
We also offer additionally ranges of coloured, toughened, laminated glass for extra security. Some other available glass options:
Acoustic
Solar control
Self cleaning
Digital print units
Ornamental
Gallery of ornamental glass types
All RAL colours available
Double colour options available
Anodised finish available
Please get in touch for more details!