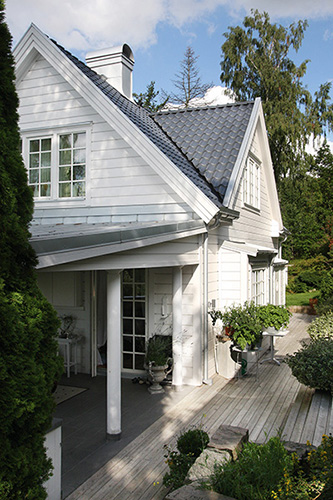 The Antik series combines a traditional look with modern design. Our Antik windows have a handmade feel, ideal for creating a traditional look without sacrificing quality and high performance.
Available in outward opening windows and doors, in 28mm double or 36mm triple glazing.
The windows interior has an ovolo moulding to both the frame and sash to add character, with concealed weather seals and knot free timber to enhance the appearance.
The exterior provides the same low maintenance features and clean look as the Classic series.
Antik can be combined with an ovolo profiled glazing bar to match the sash and frame.
Antik range provides modern high performance windows with U values as low as 1.1 W/m2k.
Timeless appeal with modern design, tailored to your needs, style and budget.