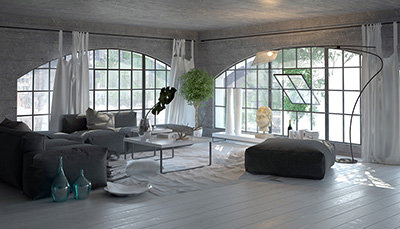 M65 profiles are made from 2 mm cold-formed zinc-magnesium steel, which grant a high internal and external protection against rust and atmospheric corrosion.
Compared to conventional zinc coated steel profiles, this special dual coat is welder friendly and does not form gas bubbles in the weld seam.
This system is an ideal solution for large glazing's in milder climatic zones and with its 65/72 mm profile depth an extremely strong framing material for security windows.
M65 was developed as a multi purpose system and profiles used for fixed frames or outer casement frames can be used as well for window vents, keeping the assembly fast and simple. With only 5 diferent profiles a large variety of windows, including tilt and turn windows, and doors can be manufactured.